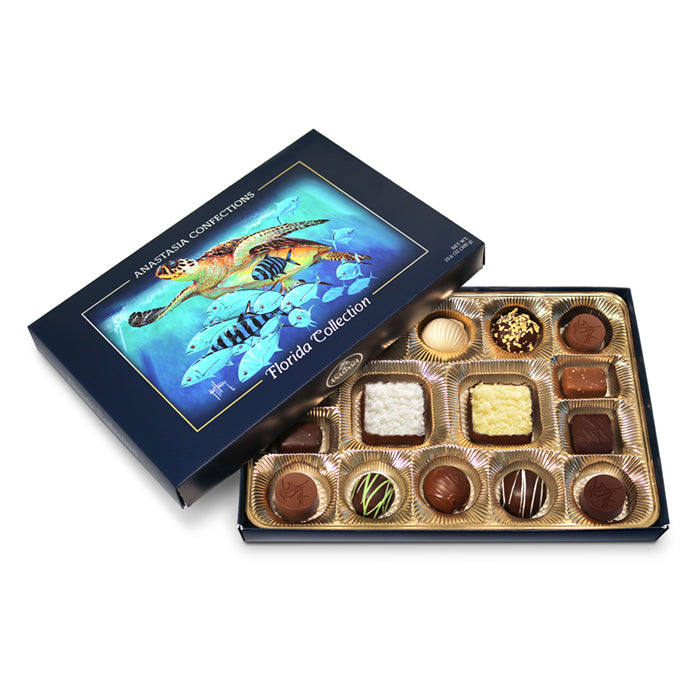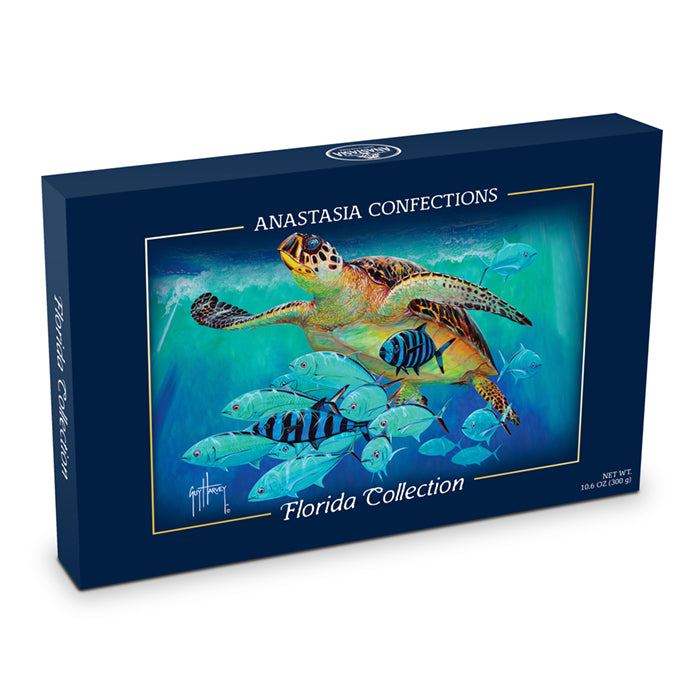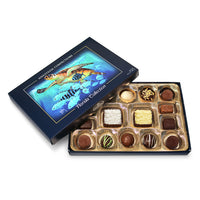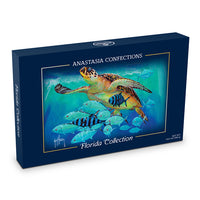 Guy Harvey Box - milk & dark choc. - 10.6oz
Hurry! Only 499 Left in Stock!
16 pc. Assorted Chocolates Box featuring the artwork of sea life artist Guy Harvey. This box includes the World Famous Coconut Patties from Anastasia Confections, as well as Sea Salt Caramels, Tropical Flavored Buttercreams, and Smooth Creamy Meltaways. The cover of the box features Guy Harvey's colorful, iconic, marine-inspired artwork.

The assortment includes:
1 Coconut Patty – Original
1 Coconut Patty – Pina Colada
1 Buttercream – Orange Milk Chocolate
1 Buttercream – Coconut Dark Chocolate
1 Buttercream – Rum Dark Chocolate
1 Buttercream – Key Lime Dark Chocolate
1 Buttercream – Pineapple Milk Chocolate
1 Salted Caramel – Milk Chocolate
1 Salted Caramel – Dark Chocolate
1 Meltaway – Key Lime MC Inside, MC Outside
1 Meltaway – Orange MC Inside, DC Outside
2 Marlin Medallion – Dark Chocolate
2 Marlin Medallion – Milk Chocolate
1 Truffle Shell – White Chocolate