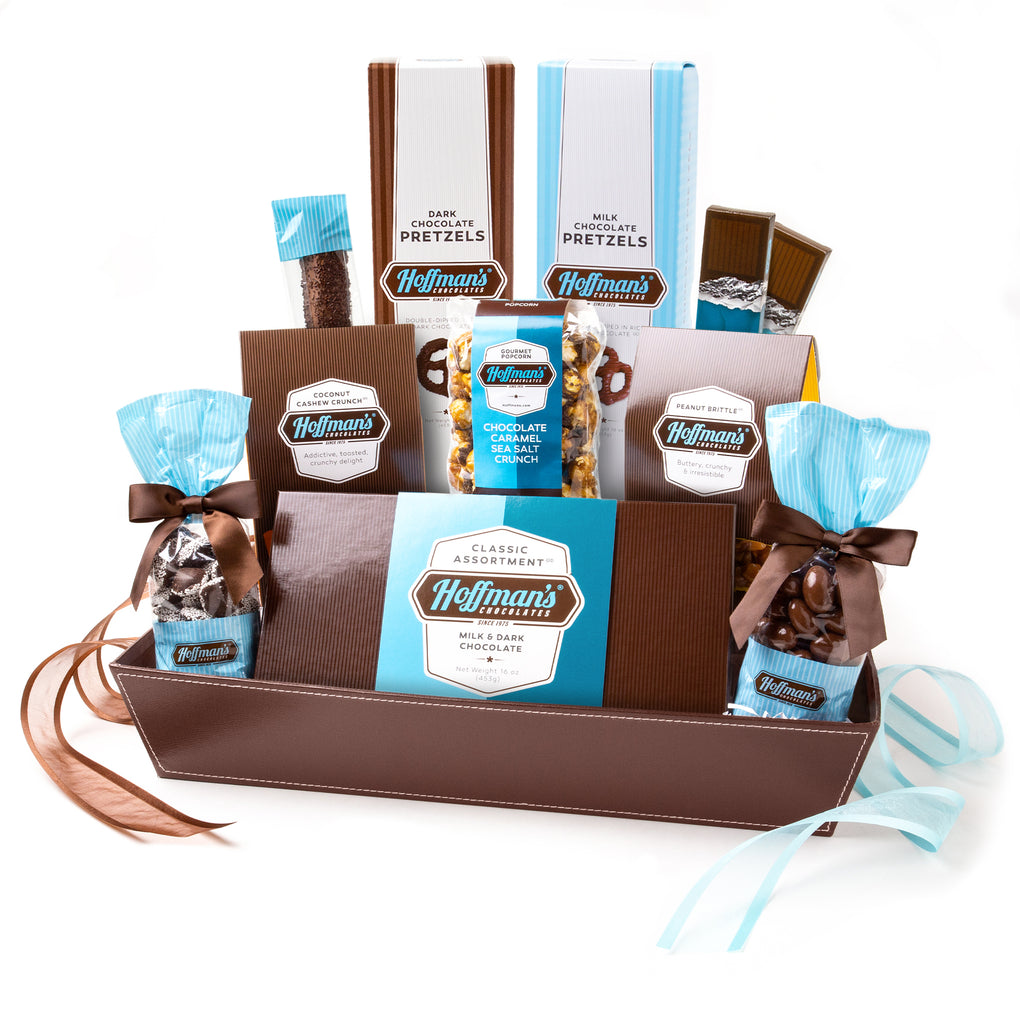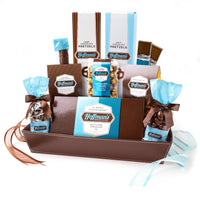 Basket- Platinum
Hurry! Only 467 Left in Stock!
This gift basket is built to impress with unequaled sweet glory that will have the recipients saying "WOW."
This gift basket samples some of tour Hoffman's hits that people travel hundreds of miles to our factory to taste.
This basket includes, but is not limited to, our world-famous Milk and Dark Chocolate Pretzels, Milk & Dark Chocolate Bars, Snoodle, Dark Chocolate Nonpareils, Milk Chocolate Almonds, Gourmet Dark Chocolate Sea Salt Caramel Popcorn, Coconut Cashew Crunch, Pecan Pralines, 1 lb. Classic Assortment.
*Items are subject to change according to seasonality and availability.