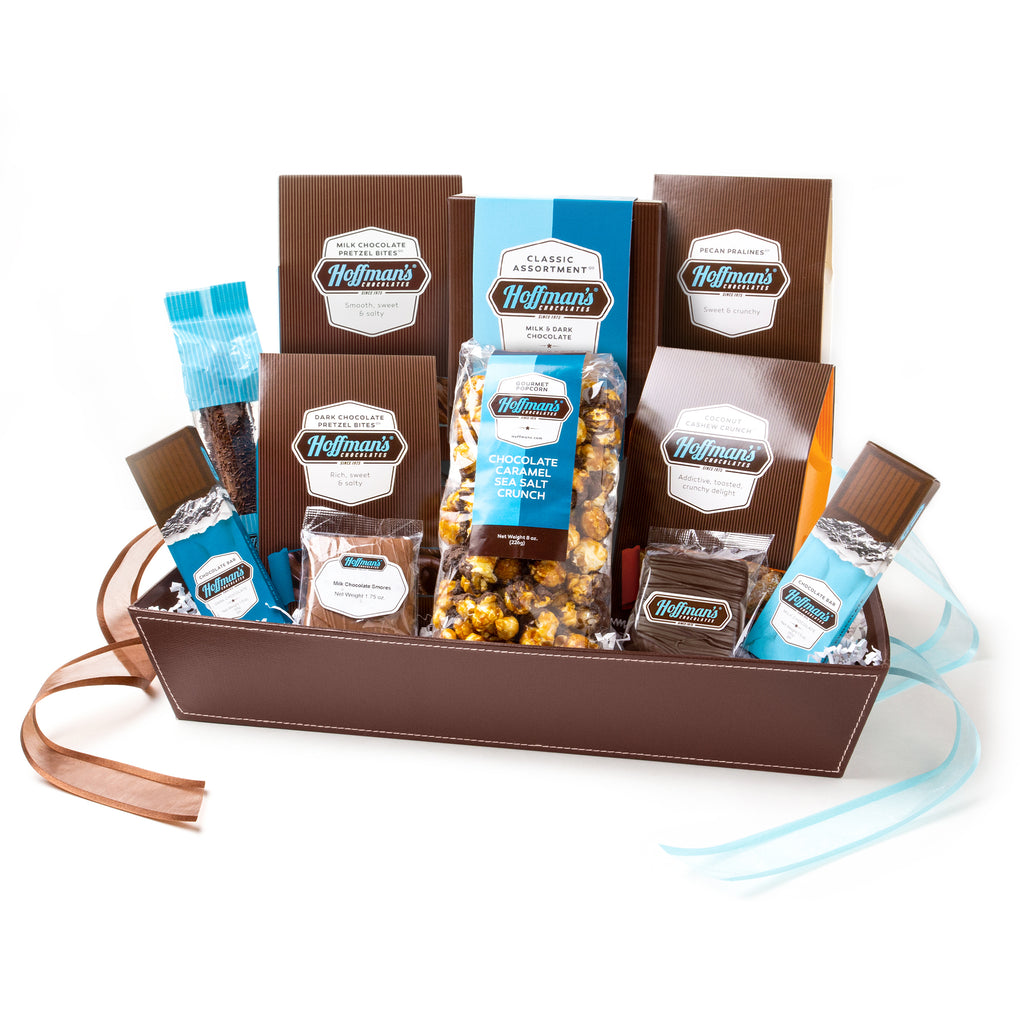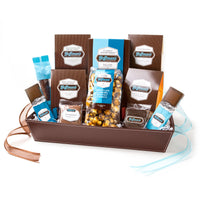 Basket- Gold
Hurry! Only 436 Left in Stock!
They just closed on their house. They just graduated from college. They just landed their dream job. They just had their first anniversary—or their 50th.
Whatever the occasion, say "congrats!!" deliciously This is a great all-purpose gift, built from sweets and chocolate the recipient can snack on right out of the box. Whatever the occasion, folks will dig right in.
This basket includes, but not limited to, Milk & Dark Chocolate Bars, Dark Chocolate Graham Cookies, S'more, Snoodle, Milk & Dark Chocolate Pretzel Bites, Coconut Cashew Crunch, 8 oz. Classic Assortment, Gourmet Dark Chocolate Sea Salt Caramel Popcorn, Peanut Brittle.
 *Items are subject to change according to seasonality and availability.