Celebrate National Ice Cream Day And You Could Win Free Ice Cream For A Year!
Deals & Promotions
|
Posted by
|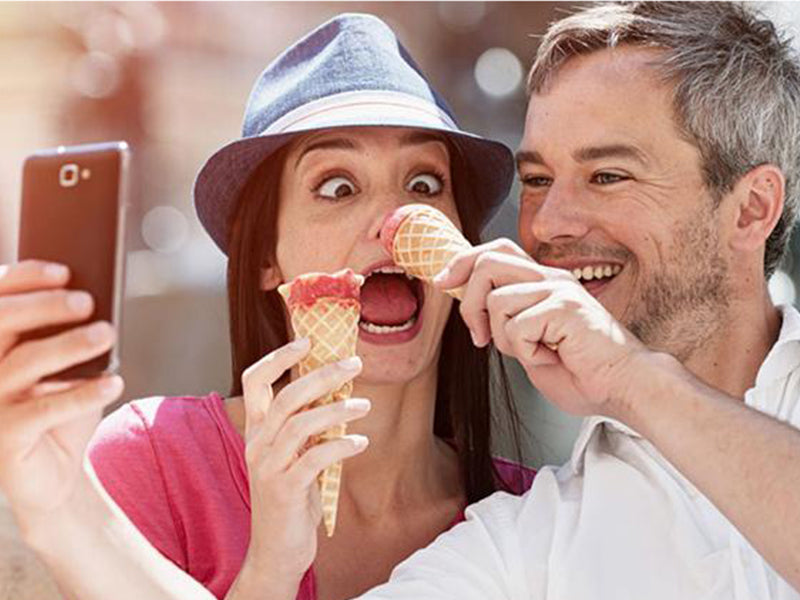 In celebration of National Ice Cream Day, Hoffman's Chocolates is pleased to announce that it will offer a special Buy One Ice Cream Cup or Cone, Get One Ice Cream Cup or Cone FREE (of equal or lesser value) promotion on Sunday, July 16.  The special BOGO promotion will be available at its locations in Palm Beach and Broward Counties.*
Hoffman's Chocolates is not only offering the special BOGO offer on National Ice Cream Day, but is also celebrating National Ice Cream Month with the continuation of its Two Buck Tuesday Ice Cream. Every Tuesday customers can enjoy one scoop of ice cream for $2.00.
As a bonus, from Tuesday, July 11 to Sunday, July 16, guests can share a photo of themselves enjoying gourmet ice cream at a Hoffman's Chocolates store on social media with the hashtag #CelebrateWithHoffmans for a chance to win free ice cream for a year. Posts must be shared publicly on Twitter, Instagram, or posted on Hoffman's Chocolates main Facebook page (@HoffmansChoc).  The winner will be announced on Monday, July 17th. Click here for more information.
Hoffman's Chocolates offers a wide array of ice cream flavors that will satisfy any craving. The variety of flavors differs at each store, but all locations have the classics such as Chocolate, Vanilla, Strawberry and Mint Chip. Other flavors that can be found at select stores include Hoff Tracks and Stellar Coffee.
Hoffman's Chocolates currently has stores in Greenacres, Boca Raton, Palm Beach Gardens, Delray Beach, Downtown Fort Lauderdale, Plantation, Weston, Hollywood and the Fort Lauderdale/Hollywood International Airport.  For more information or to find a Hoffman's Chocolates location near you, please visit www.Hoffmans.com or follow on social media at https://www.facebook.com/hoffmanschoc, https://www.instagram.com/hoffmanschocolate, or www.twitter.com/hoffmanschoc.
*Offer excludes the Fort Lauderdale-Hollywood International Airport location