Sweet Creations For Sweet Donations
Events
|
Posted by
|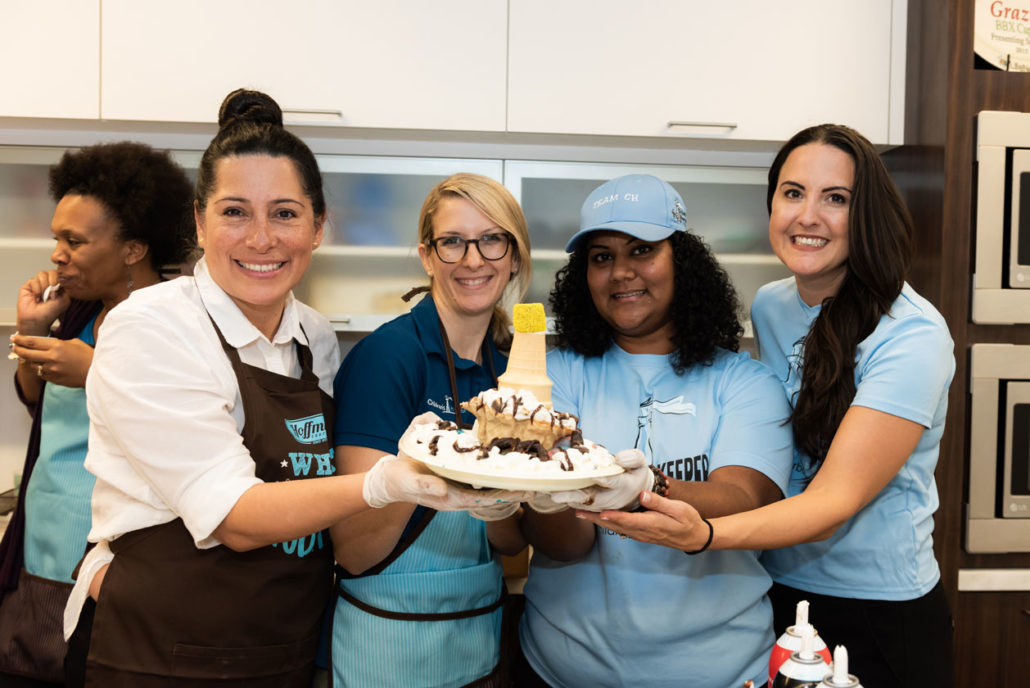 We held our annual ice cream sundae competition, Sweet Creations for Sweet Donations, at our corporate office on June 18th. Eight nonprofit organizations each partnered with a store manager to create a special ice cream sundae for the competition. A panel of five judges determined that the Children's Harbor sundae was the winner. Taking home first-place, Children's Harbor received a donation of $1,500 from Hoffman's Chocolates.
Below are the complete results of the contest:
Overall
First Place: Weston, Natalia Smashey – Children's Harbor, Harbor Lights Sundae
Second Place: Las Olas, Debbie Goldin – Covenant House, Home Sweet Home Sundae
Third Place: BB&T Center, Rebekah Cohen – Flight Center, Welcome Home Sundae
Category Winners by Store
Hoffman's Chocolates donated $250 to each nonprofit organization who participated. The participating nonprofit organizations included:
A panel of five judges sampled each organization's sundae creation at the event. The judges included:
Jarett Levan, President of BBX Capital
Gregg Snowden of South Florida Ford
Mack of 93.9 MIA
David Armstrong of Broward College
Eric Yutzy of WPLG Channel 10
Click here to watch the entire contest on our Facebook page.
Click here to watch the winner annoucements.
a