Donate A New Backpack And Get A Free Factory Tour
Press Releases
|
Posted by
|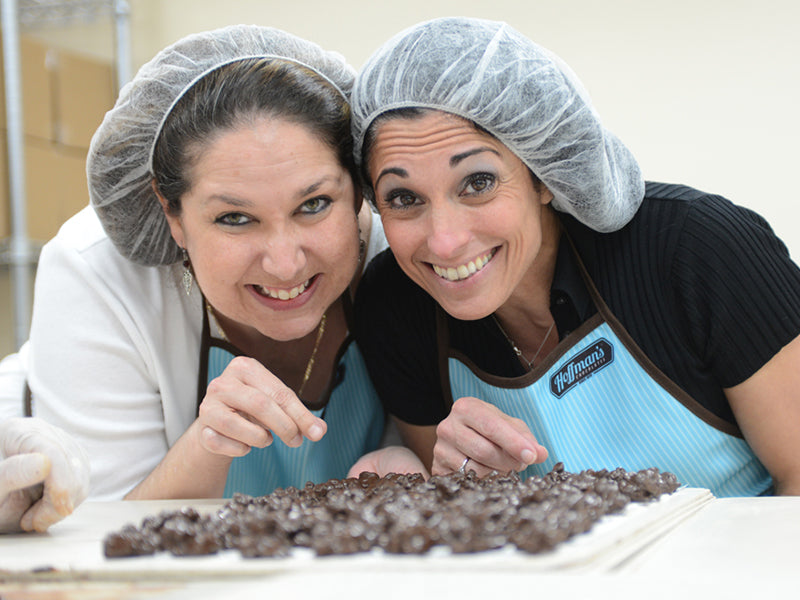 All Backpacks Collected Between July 25 – August 15 will be Donated to Elementary School Students in Palm Beach and Broward Counties
GREENACRES, Fla. (July 25, 2016) – As part of its ongoing support of the community, Hoffman's Chocolates is pleased to announce that it will celebrate the start of the 2016/2017 school year by holding a Backpack Donation Drive to benefit Palm Beach and Broward County elementary school students. As part of the Backpack Drive, Hoffman's Chocolates will be will be giving away FREE Hoffman's Chocolates Factory Tours to anyone who donates a new school backpack from July 25 – August 15 at participating locations which include the chocolatier's stores in Greenacres, Lake Worth, Palm Beach Gardens, Fort Lauderdale, Hollywood, Plantation and Weston. The FREE Hoffman's Chocolates Factory Tours will take place on Saturday, September 10th from 9 a.m. – 5 p.m. "We are pleased to be collecting backpacks for the children of Palm Beach and Broward County," said Lois Marino, Director of Marketing for Hoffman's Chocolates. "For over 40 years, Hoffman's Chocolates has been supporting our community and we are proud to carry on the tradition by creating a back-to-school drive." Hoffman's Chocolates will donate all of the collected backpacks to elementary school students in Palm Beach and Broward Counties.
Each backpack donor will receive 2 vouchers that can be redeemed for FREE Chocolate Factory Tours at Hoffman's Chocolates Factory, Shoppe, Ice Cream Parlour and Gardens, located at 5190 Lake Worth Road in Greenacres. During each sweet 15-minute tour, participants will receive a firsthand look at how Hoffman's scrumptious gourmet chocolates and confections are melted, molded, carved, and wrapped. In addition to the tours, Hoffman's Chocolates will also feature samplings of its gourmet chocolates and confections.
Reservations are required for the Chocolate Factory Tours and will be scheduled on a first come, first serve basis, as space is limited during each time slot. Children ages 17 and under must be accompanied by a parent/guardian on the tour.
Anyone who would like to donate new backpacks may drop them off at the following Hoffman's Chocolates locations (please click here for hours of operation):
Greenacres: 5190 Lake Worth Road
Lake Worth: 705 Lake Avenue
Palm Beach Gardens: 10957 North Military Trail
Fort Lauderdale: 920 East Las Olas Boulevard
Hollywood: 341 Sheridan Street
Plantation: The Fountains – 801 South University Drive
Weston: Weston Town Center – 1727 Main Street